I think you'll agree when we say:
Increasing your eCommerce store's traffic and sales is hard, really hard.
Or is it?
Well, as it turns out, you can dramatically increase your store's traffic and sales by implementing tried and tested marketing strategies.
In fact, these 3 eCommerce marketing channels have helped our clients increase their sales by more than 85% on average in the last twelve months.
If you follow these tips, you could earn the same results.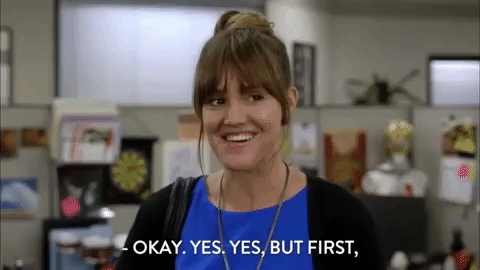 What is eCommerce Marketing?
According to Martech Advisor, eCommerce marketing is defined as:
\"Activities that guide shoppers through the conversion funnel.\"
By adopting a cohesive mix of digital marketing techniques, eCommerce marketing can help you build brand awareness, drive more traffic to your store, and convert website visitors into paying customers.
Engage with prospects at the right time in the buying journey and you will create a sense of trust and authority that will drive them to your eCommerce store or site.
And from our experience, the best eCommerce marketing encompasses a mix of organic SEO marketing, paid search advertising, and social media advertising.
For eCommerce startups in particular looking to stand out and connect with new customers in an incredibly cutthroat yet opportune sector—global B2C eCommerce sales are projected to reach $4.5 trillion by 2021.
These three effective approaches to eCommerce marketing will help you to boost your search rankings for relevant search terms while positioning your brand in front of the right people at the right time.
Ecommerce Marketing Tips and Strategies
Now that you know the value of eCommerce marketing and what it can do for your business, we're going to explore the three strategies that will skyrocket your store's traffic and sales—starting with SEO marketing.
#1 Organic SEO Marketing for eCommerce
51% of shoppers confirm they use Google to research a purchase they plan to make online in greater detail.
To boost your organic search rankings for relevant queries on Google, there are some critical issues to tackle and optimisations you should make.
By eliminating duplicate content issues, optimising your website speed for better performance, and making sure your eCommerce store is 100% mobile-friendly, you will be in the best position to connect with more consumers, driving droves of new traffic to your site in the process.
And, that's exactly what we're going to talk about now.
Duplicate Content
Duplicate content is one of the most pressing SEO-related issues for any eCommerce business.
If your store or website is flooded with duplicate content, Google crawl bots will struggle to understand which pages are best to index.
For eCommerce businesses, duplicate content usually occurs for two reasons:
Query string URLs: Instances where URLs target the same category and as such, are considered by Google as duplicate content.
Faceted navigation: Product filters and faceted navigation is effective when it comes to enhancing the user experience (UX) of your ecCommerce store. But, duplicate category pages can cause duplicate content issues that will hinder your organic search rankings.
To overcome these common eCommerce duplicate content issues, there are three definitive solutions:
Canonical tag: Canonical URLs or tags tell search engine bots which pages to crawl. This is particularly effective for tackling string query URLs on your site.
Noindex pages: Another practical means of overcoming duplicate content issues and preserving your organic SEO authority is with noindex tags. However, if you do determine the noindex tag to be the best method, make sure to use the 'noindex, follow' tag so that Google can still crawl the links on the page.
301 redirect: If the content and page no longer needs to be live and indexed, then you can redirect the duplicate or near dupe page to the nearest equivalent URL, using a 301 redirect.
How you action these 301 redirects, canonical and noindex tags will depend on which CMS you use. For in-depth guidance, check out our Magento SEO guide or Shopify SEO guide.
Website Speed
Did you know? A mere one second delay can reduce customer satisfaction by 16%—instantly.
Your website speed is directly linked to page bounce or abandonment rates—and the higher these rates soar, the more your SEO rankings will be affected.
Tools such as Pingdom will help you determine the speed of your web pages by adding your URL and running a quick test.
If a web page takes longer than two seconds to load, you need to take action. Upgrading your hosting plan, and removing any redundant code, compressing images or minifying resources on your website are all simple yet effective speed-boosting measures.
Core Web Vitals
An essential ranking factor set to come into effect in May 2021, Core Web Vitals relate to the UX experience of a particular web or landing page.
These Core Web Vitals are split into three main signals:
Largest Contentful Paint: This refers to the time it takes for a page's primary content to load. An ideal LCP measurement is 2.5 seconds or quicker.
First Input Delay: This refers to the time it takes for a page to become interactive. A perfect measurement is less than 100 ms.
Cumulative Layout Shift: This refers to the amount of unexpected layout shift of visual page content. A good measurement falls at under 0.1.
Google may add a label to any page with healthy Core Web Vitals scores to inform users that it performs well.
To prepare for this change and use Core Web Vitals to your advantage, you can analyse these metrics in the Enhancement section of your Google Search Console Account.
Mobile Optimisation
We live in a mobile world and if your eCommerce store isn't optimised for all devices, not only will you drive your site visitors into the arms of your competitors but you will also hinder your organic SEO efforts.
To optimise your store for the mobile experience, you should:
Avoid blocking entire mobile screens with promotional pop-ups or intrusive interstitials
Prioritise creating user-friendly navigation features and functionality
Ensure your design is clean yet eye-catching and full-responsive
Optimise your images and videos (make sure your dimensions fit the page and the files are compressed) to ensure optimal loading time and performance.
For a full guide to improving your organic search rankings across devices, read our detailed mobile SEO audit guide that contains a comprehensive checklist.
#2 Paid Search (PPC) Advertising for eCommerce
Next, we move onto paid search advertising or pay-per-click (PPC). 79% of marketers say PPC is incredibly beneficial for their business, earning an excellent return on investment (ROI).
PPC is a digital advertising model designed to help brands or businesses (like yours) drive traffic to their website.
With paid advertising, the advertiser pays a publisher when a user clicks their ad—which is typically created based on a particular keyword or search term.
Google Shopping Ads
Google Shopping Ads appear at the top end of search engine results pages (SERPs), usually when someone is looking for a specific product.
A typical Google Shopping ad is highly-visual, often displaying a product image along with its price, and the name of the brand or store selling the item.
These visually-striking ads are incredibly intuitive and easy to navigate. As such, they often convert well for high-intent shoppers.
To start using Google Shopping Ads, you need to link your Google Ads account to the Google Merchant Center—a simple process you can complete via the appropriate Google for Retail page.
Once you're all set up, you can submit all of your products' relevant data attributes to the Merchant Center (including product ID, title, category or group, image link, description, price, brand, availability, etc.)
When you've submitted your data, Google Shopping will index your products based on the information you've submitted, increasing your chances of appearing for relevant product search terms and driving increased traffic to your site.
eCommerce Tracking
Another way of maximising your paid advertising efforts is with eCommerce analytics tracking.
To ensure your PPC and Google Ads efforts are performing as they should, implementing tracking and analytics is essential.
Leveraging tracking for all aspects of your paid advertising campaigns, you will be able to identify any potential bugs or issues, accurately monitor your conversion rates, and make sure your ads are optimised for success.
These are the types of ad tracking you should consider:
PPC conversion tracking
Google AdsWords and Analytics tracking
URL tagging, goal funnels, and search query data in Google Analytics
SKAG Campaigns
Single Keyword Ad Group—or SKAG—campaigns are effective when it comes to eCommerce marketing by offering highly-targeted PPC traffic.
By running SKAG campaigns, you will improve tracking and make your ads more effective; improve your quality scores and click-through rates, and gain the ability to identify your top-performing products with ease, making appropriate tweaks that will optimise your success.
Rather than bidding for Broad Match keywords, SKAG campaigns focus on segmenting your ads by specific keywords to maximise success while preserving your ad budget.
Streamlining your keywords and focusing them as much as possible (going for an exact match) will help you lower your cost-per-click (CPC) while creating a level of relevance that will boost your click-through rates (CTR)—a winning combination for success.
#3 Paid Social Media Advertising for eCommerce
Finally, we move onto paid social media advertising for eCommerce.
More than half of the entire world uses social media. By delivering ad content on the platforms where your audience is most engaged, you will boost brand awareness while increasing your site visitor numbers significantly.
Sales Funnel and Different Types of Ads
In an age dominated by social media, there are many platforms and social media ad formats you can leverage to your eCommerce marketing success.
From Facebook to Instagram, TikTok, and beyond, by setting up an effective ad funnel and creating ad content that offers direct personal value to your target audience, you will earn more site traffic and ultimately, increase conversions.
Facebook remains the world's most used social media sites—so, to inspire your efforts, here are some practical tips for advertising success on the platform:
Install Facebook Pixel for your business account as this will allow you to gather useful analytics and optimise your ad content for success
Set up conversion tracking on your eCommerce store by copying and pasting your Facebook Pixel ID into the relevant section of your CMS
Create custom audiences to target members of your audience at different stages or the sales funnel. This will ensure you deliver the right messaging to the right people based on whether they have interacted with or purchased from your brand before or if they're high-intent users looking to make a purchase
Create relevant, engaging ad content that addresses your consumer pain points head on or highlights your product's USPs. Using eye-catching visuals will also help to increase conversions
A/B split test your Ads to better understand what offer of message converts best. You can do this through the Ads Manager Main Table. Here you can view all of your ads and tick the content you would like to use for A/B testing and setting your variables or test parameters by following the onscreen instructions.
Retargeting
As people browse other social profiles or platforms after leaving your store, you can use social retargeting or remarketing to capture their attention with, for example, a product you know they are interested in purchasing.
Using Cookie data to trigger ad responses across social media platforms, you can deliver ads to your target audience that will entice them to revisit your store and potentially make a purchase.
Your ad content could include a deal or promotion on a specific product or it could highlight a USP your prospect may have missed—the point is, with the right incentive, retargeting offers a healthy ROI.
There are a wealth of effective social media retargeting platforms available to eCommerce businesses of all shapes and sizes in today's world—and they are certainly worth your attention.
Influencer Marketing
One of the world's fastest-growing social media advertising techniques, influencer marketing is a powerful promotional force.
74% of consumers trust social media platforms to help guide their buying decisions. And, 49% of today's consumers lean on influencer recommendations when looking to invest in a product or service.
By researching social media influencers relevant to your niche, and then reaching out to them to collaborate, or offer a fee or incentive; you can create promotional opportunities and develop posts & content that get in front of your target market and expand your reach, significantly.
For instance, if you're looking to market a new range of boots to your audience, you could develop a professional relationship with a fashion influencer with a healthy number of followers that are highly engaged.
By working out a fee or incentive and working together to create social media content that will speak to your target audience, you will capture the right attention, earning referral traffic and sales in the process.
Conclusion
As an eCommerce business owner or startup founder, the way you market your business will prove paramount to your long term success.
Follow this advice, take a consistent approach to your eCommerce marketing efforts, and you will accelerate the growth of your empire.
We wish you the best of luck and if you're in need of an expert eCommerce SEO Agency, for your eCommerce business you can get in touch.