Planning out your content or a blog calendar can feel overwhelming.
But don't panic!
By following these steps below, you will be set up to dominate your niche in no time at all.
This SEO blog planning guide reveals the exact steps that our content strategy agency Bubblegum Search, uses to create epic content for all our clients.
By following this blog planning guide, you will have a fully optimised content plan ready to roll out at scale.
Allowing you to increase website relevancy, target more keywords, drive more traffic and most importantly increase your leads and sales!
Ready? Let's go!
What is Blog Content Planning Research?
Content planning research is an essential process of SEO planning where initial keyword research is taken to new heights by means of further examination and investigation while seeking long-tail keywords and questions to create fresh content with.
It is slightly different to regular keyword research as a broader variety of subjects is placed under a microscope during this process.
This is done by stretching rigid definitions and journeying beyond the limits of proposed services & products to create content that is topically relevant to each audience.
What Does Blog Content Planning Research Accomplish?
Get a better grasp of customer personas
Understand the business and sales processes of target domain
Source long-tail keywords and questions for new content
Create new blog titles with selected keywords
Increase website relevancy with the inclusion of more keywords & content
To drive content and domain relevance and authority via pillar-cluster model
Ok, let's dive right into the blog planning process.
Stage I: Keyword Clusters
Step #1: Customer Personas
This is an extensive customer personas document detailing the types of customers your brand aims to serve, the needs and wants of your target audience, the steps of your sales processes and other business essentials to derive keywords from.
You will want these descriptions to be as precise and specific as possible with copious details and examples. Here's a few questions to attain the desired output:
Who's your target audience? Gender, age, education
What does the target audience do for a living? Title, company size, industry
Why does the target audience need your services?
What are some challenges your audience attempts to overcome with your services?
What does the target audience value the most? What are their goals?
What are your audience's common pain points?
Feel free to use these questions but never restrict yourself to this list. Sky's the limit!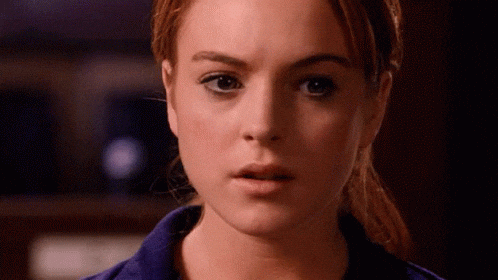 Step #2: Collate a List of Topics
On the heels of creating a comprehensive customer personas document, we can now proceed to put together a long list of subjects to cover. These will then become the topic tabs in our final sheet.
Collect keywords, tips, ideas and all sorts of indicators from customer personas and conjure up a list of topics to research.
Don't hesitate to include topics that only have a marginal relevance to rendered services. Digging deeper into those topics could sometimes yield unexpected results and catapult website relevancy.
Using your focus keyword list and seeking assistance from keyword modifiers, come up with a few derivatives for every topic before they undergo the extensive keyword research.
Step #3: Keyword Research
Our advice would be to employ all the keyword research techniques that you have previously benefited from and those that fit the nature of your website.
And make sure the points of emphasis are questions and long-tail keywords.
Rather than settling for generic keywords with enormous search volume (ex: content marketing – 11,000), top priority here is to find hidden gems with a bigger character count and relatively smaller interest around them (ex: content marketing ideas for use in a campaign – 30).
While generic keywords with high search volume are better targets to generate organic clicks and perhaps direct sales conversions, long-tail keywords are better suited for blog content creation and substantially easier to rank for.
Here's an example:
Some tools to obtain long-tail keywords and questions from:
Some useful keyword formats for this task:
….ideas
how to….
….examples
what, where, when, why, how
….ways
Note down your keywords and corresponding search volumes within the designated tab. No harm in keeping even the most irrelevant keywords in this tab as we will later highlight the keywords to use to create content.
Step #4: Group Keywords Together
Now that you've got a complete list, you will need to group relevant keywords together. Before you begin, note down the total search volume for this topic at the bottom of the list.
This step needs to be modified for every topic as the nature and format of keywords will spawn special attention. Keyword formats mentioned above will lay the foundation for some of your keyword groups here:
Questions
"Ideas" keywords
"Examples" keywords
"Ways" keywords
Other key modifiers
Feel free to put your imprint on this process. There's also an incredibly helpful tool you could invoke when grouping words together, called Word Cloud Generator.
A couple of examples can be seen here:
"Sales closing"
Here we see a number of clusters formed upon suggestions by the cloud generator tool. "Analytics", "rate", "lines" and "best" are tagged as popular prevalent terms on the final keyword list and they were nominated as cluster leaders since they also meet the eye test (relevance, intent).
"Teacher retention"
Above example follows the same formula, however this time we bring a location modifier (\"uk\") into the picture as the keyword research puts this cluster forward as an area of interest for the audience.
There is also a small collection of questions extracted from the same research. Every single one of these could be transformed into an SEO title without much of an overhaul as the "how to" format matches the desired intent flawlessly.
Here's how a keyword group might end up looking once the entire cluster is listed.
Step #5: Summary Tab
Using the blog content planning template provided at the end of this guide, you can collect the key information in one tab to determine which direction you would like to go with the content creation.
A few columns to set up:
Keyword category: topic chosen for a given tab
Audience: consumer group that is being targeted with this keyword group
Stage of the buying cycle: corresponding phase where keyword group comes into play
Total keyword search volume: all keywords included for that topic
Average keyword difficulty score: run top 10 keywords with highest search volume for this topic on Ahrefs or any tool that provides this metric and take the average keyword difficulty. Omit from the calculation if keyword difficulty is N/A
Difficulty level: sort topics by their average keyword difficulty and number them with 1 being the lowest
You're all set now! Discuss with your team on where to begin and start creating SEO titles with your findings.
Stage II: SEO Title Creation
This process is a natural extension of the initial SEO blog planning research where keyword clusters are formed using a variety of subjects obtained from the source. Stage II will aim to create optimised SEO titles ready to inspire full-fledged blog articles.
Below is an example of the outlook upon the completion of Stage I:
What you see there is a list of keyword categories with a number of metrics including keyword difficulty and search volume facilitating the decision to determine where to start with content creation.
Step #6: Choose Where to Begin
A category with low average keyword difficulty that is also relevant would be a prime candidate.
For the example above, we opted to begin with the "garden office" category as it's one of the main uses for the client's flagship product (garden rooms) and has a somewhat less competitive market (keyword difficulty score is only 5/100).
Step #7: Make a List of Primary Keywords
Your chosen category will ideally have hundreds of keywords mapped to its own separate tab. Our next task is to sift through this long list to choose focus keywords for our future blog content.
But what's the criteria for the selection process? Here's a few things to watch:
Search volume
Relevance
Keyword difficulty
Number of words (long-tail > short-tail)
Intent (words like "ideas, "how to", "tips" imply informational intent)
Mark the keywords that you deem of primary importance with a different colour. Those will construct the skeleton for our blog calendar as each and every single one of them is a potential SEO title to go live on the client blog.
Step #8: Create Columns with Complementary Data
We now have a list of primary keywords to be utilised for the next stage of this process.
Some further research will be necessary to extract valuable information on complementary keywords, current SERP, competitor pages and more.
A typical Blog SEO Content Calendar consists of the following columns that we've found to be crucial over years of trial and error:
Date: month or week this content is being planned for
Primary keyword: article will revolve around this keyword, obtained from Stage I
Keyword difficulty: also obtained from Stage I, this illuminates the way for us
Search Intent: the dominant search intent amongst ranking websites on the first page (what is search intent?) – simply search for your keyword and analyse the first page (top 10)

Transactional: user has made their decision and is now looking to execute
Navigational: user is looking for a specific brand/company
Informational: user is looking to learn and collect data
Commercial investigation: user is looking to learn to buy later on
If the search intent is transactional or navigational, this keyword is not suitable to be the focus of a blog article and should be employed in a sales/services pages

Common topics/themes: phrases, keywords and ideas to pick up from SERP to later aid title creation. Any key terms that will help our content rank better that seem to be working well for ranking sites. First page would be the best source for this but have a glance through second page as well for more inspiration if results aren't satisfactory
Content style: most common style for the first few ranking pages

Guide
List
Checklist
Opinion
Case study
Gallery

Secondary keywords: use typical keyword tools (Ahrefs, Keyword Planner, Keyword Shitter) to add a few keywords of high relevance and peripheral importance to use throughout the content. Use your focus keyword as a query to extract derivatives and relevant long-tail keywords
Related questions: use keyword tools (Google's People Also Ask, Answer the Public) to come up with popular question-type queries to use either within the text or as headings. Once again, use your focus keyword and freshly obtained secondary keywords to discover questions
Average word count: take the first few competitor pages on the SERP, unveil the keyword count by selecting their entire content and take the average. Ideally we always aim to create longer, more comprehensive content to beat the current ranking pages
SEO title: this is where all your hard work hopefully comes to fruition with an optimised title (Think of this being the Meta Title as well as the main heading, here is a guide to creating SEO titles)
Here's a finished SEO blog plan:
Now It's Your Turn: Devise Your Own SEO Blog Plan
We've been using this blog planning template for some time now and it's often produced top notch results for our digital marketing agency Bubblegum Search and our clients.
Having said that, by no means do we intend to anoint this method the one and only gateway to optimised SEO blog titles.
Replace the parts in our blog content planner template that's not working for you with your own data, to build a well-oiled SEO blog planning machine.
The ball is in your court now!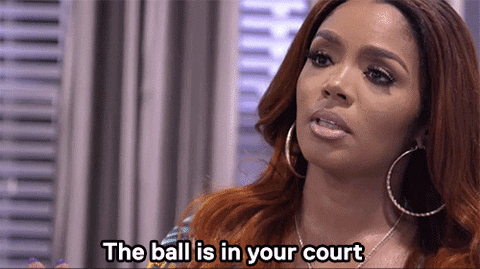 Free Template