We think you'll agree with us when we say:
It's REALLY hard to increase mobile rankings and earn more traffic.
Or is it?
Well, it turns out you can dramatically increase your site's mobile optimisation, get more traffic and boost your rankings by conducting 10 easy steps.
In fact, these are the exact steps we used recently for one of our clients to increase their mobile monthly search traffic by over 35%!
And in today's post, I'm going to show you what those steps are…and exactly how easy they are to do.
Ready for our mobile SEO audit guide?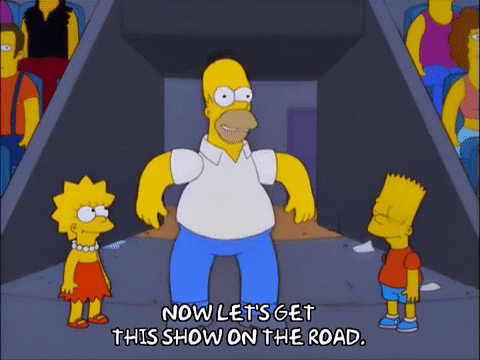 Why Is Mobile SEO Important?
#1 Mobile Search Is Huge
Unless you've been living under a rock, you already know that mobile search has outpaced desktop search.
Worldwide data shows that more than 50% of searches come from mobile, 46% from desktop and only around 4% from tablet.
In other words, if your website isn't optimised for mobile, you're potentially losing over half of the browsing population. Ouch.
#2 Google Uses a Mobile-First Index
If that's not enough to convince you, perhaps the fact that Google has moved to a mobile-first index will.
Essentially, due to the rise in mobile search, Google now uses the mobile content of a website to determine its position in the search engine.
A website that is poorly optimised for mobile now has a significant risk of performing badly in the SERPs.
#3 Mobile Drives Revenue
As well as browsing on mobile devices, people are also using their phones to make purchases online.
In 2018, 40% of all ecommerce sales in the US came from mobile, with the figure expected to rise to more than 50% by 2021.
If your customers are not able to easily complete the checkout process on their mobile devices, you're leaving money on the table.
By the way!
If you don't have the time to implement the below mobile audit, you can always reach out to our digital marketing agency and get the help of an expert SEO Consultant. 😉
How to Conduct a Mobile SEO Audit
Step #1: Understand Your Mobile Traffic
Before you dive headfirst into a mobile SEO audit, it's a good idea to ascertain how much mobile traffic your website actually gets and from which devices.
If you've set up Google Analytics, follow these easy steps:
Log in to Google Analytics
From the left-hand menu, navigate to 'Audience'
Select 'Audience' and then 'Overview'
Once you select 'Overview', you will be able to see a breakdown of your audience across the usual devices (e.g. Desktop, Mobile and Tablet).
You can go one step further and select 'Devices' from the left-hand navigation menu and find the breakdown by specific device (e.g. iPhone X and Galaxy).
If you understand the device types your audience uses to view your website, you can ensure your website is perfectly optimised across the correct screen sizes and not just the popular ones.
As well as the data available in Google Analytics, you can also use Google's Search Console to find out more mobile analytics.
Log in to your Google Search Console and select 'Performance' from the left-hand menu. Then select "Devices" underneath the graph.
You can also dig further into the data to uncover the search terms by device, page by device, and so on.
By understanding the pages mobile users are visiting, you can ensure the pages are correctly optimised, and by understanding the search terms, you can build out your mobile keyword strategy (which we'll cover in more detail in step nine).
And, by ensuring you track traffic volume, the number of visits to landing page, the engagement, conversion and revenue rates generated for mobile devices separately to desktop, you get a clear picture of how well you are meeting the needs of your mobile customers.
Finally, as customers continue to move to mobile, you can plan for and react to these changes by understanding how your customer interacts while viewing your website on a mobile device.
Step #2: Check If Your Site Is Mobile Friendly
Now you've determined that you are getting mobile traffic, what device types it's coming from, the search terms, and so on, the next step is to discover whether your website is mobile friendly.
Luckily, there are tons of free tools, like Google's Mobile Friendly Test, available for you to do so.
You can quickly and easily perform a search to tell you whether or not your site is mobile friendly and find the steps to resolve any issues.
Let's start by using Google's Mobile Friendly Test. Take your website URL and enter it into the search bar.
Hit 'Run Test' and wait while Google analyses your website.
Within a minute or two, you'll get a report with a pass or fail grade, like this:
The test is designed to give a quick snapshot of whether or not your website is mobile friendly.
Here are some of the mobile usability tool is checking your website for:
Incompatible plugins: Does your website use plugins like Flash, that are not supported by mobile browsers? If so, Google recommends redesigning your site using more well-supported technologies like HTML5.
Viewport not set: Do your pages specify a viewport using the meta viewport tag? Viewport properties tell the browser how to adapt a page's dimension and scale to fit a screen size.
Content wider than screen: Does your website have pages which require a user to scroll horizontally view the content? If so, Google recommends the pages use relative width and position values for CSS elements, as well as scalable images.
Small too text: Does your website have pages which require a user to zoom in, in order to read the content? If so, Google recommends you to set a viewport and then set font sizes to scale within the viewport property.
Step #3: Check If Your Website Is Mobile-Friendly Using the New Google Search Console
The newer Google Search Console makes it easy to find and fix any mobile page issues with just a couple of clicks.
Google checks all pages and posts on your website to ensure that they are responsive, quick to load, and that all elements fit on the page and fonts are legible on mobile screen sizes.
First, login to your Google Search Console and click on "Mobile Usability" on the left-hand side navigation.
Next, Google Search Console provides you with a list of the specific mobile unfriendly pages and what needs to be corrected. Simply scroll down the page to get more details on the individual errors.
In this example, as well as telling us the error "Content wider than screen", we can see the exact URL the issue is found on.
As you work through the recommendations, hit "Validate Fix" to update the Search Console.
Once your pages are fixed, you can provide a better mobile experience for visitors — and, of course, increase the chances of pages ranking higher in search results.
Step #4: Speed Up Your Mobile Website
Did you know that more than half of website visits are abandoned if your website takes more than three seconds to load?
On the other hand, the average load speed for a mobile device on 4G is 5.6 seconds.
Imagine how many website visitors you may be losing because your website loads too slowly on mobile.
To check how quickly your website loads on mobile, use Google's mobile speed test tool.
All you need to do is enter your website's URL and Google will conduct the speed test.
Once your website has been scanned, you will see how quickly it loads:
You will also get recommendations on how to fix the issue:
You can request a full report of all the recommendations to be sent to your inbox.
The report will include the full list of recommendations to improve your mobile SEO, such as the following examples:
Eliminate render-blocking resources
Efficiently encode images
Serve static assets with an efficient cache policy
Ensure text remains visible during webfont load
Reduce JavaScript execution time
Minify CSS
Defer unused CSS
Serve images in next-gen formats
You will also receive a (relatively unhelpful) Next Steps plan which includes (obvious) tasks like "share this report with your technology or IT department" and "create an optimisation plan".
It also recommends that you should complete this test every month, which we wholeheartedly agree with.
Step #5: Make Your Site Responsive
According to WhatIs.com, the definition of a responsive website is as follows:
"Responsive design is an approach to web page creation that makes use of flexible layouts, flexible images and cascading style sheet media queries. The goal of responsive design is to build web pages that detect the visitor's screen size and orientation and change the layout accordingly."
The simplest way to make your website responsive is to use a responsive theme for your website/Content Management System (CMS).
Alternatively, you or a developer will need to update your website code to ensure that it meets Google's responsive guidelines.
Step #6: Check Your Pop-Ups are Mobile Friendly
Interstitials (pop ups) are a great way to generate leads, collect email subscribers, promote offers and so on.
They are also important for legislation changes like, for example, GDPR.
All this means is that you don't necessarily want or need to get rid of every pop-up on mobile, but you do need to carefully consider the users' experience.
You also need to consider how annoying they are. As Search Engine Land explains, Google will penalise your website if it believes your interstitials are intrusive.
While there aren't any hard-and-fast rules, here are some best practices to guide you:
Ensure the interstitial does not cover most or all of the page.
Ensure the interstitial is responsive. It must be possible to close it on mobile.
Ensure the interstitial is triggered by an action (e.g. "Click here to subscribe"). Pop-ups that, well, pop up on their own are an unpleasant user experience for mobile users.
Test, test, test your pop-ups, checking them on as many different devices as possible.
Step #7: Optimise Your Content for Mobile Users
When you're optimising content for mobile, the first step is to optimise your content for SEO, as you usually would.
Read our step-by-step guide to optimising blog posts for SEO and, while you're at it, consider auditing any existing content on your website, follow all of the usual steps to optimise your content for any other device.
Before you pat yourself on the back, there are some mobile-specific tips as well. These include:
Focus on the centre of the page
An eye tracking study by Google has shown that mobile users focus is firmly in the centre of the page.
And, with the limited attention spans of mobile readers, it's more important than ever to make sure your core message is placed in that sweet spot.
Above the fold
It's a fact that mobile users are more likely to scroll than desktop visitors. In fact, 90% of readers scroll on mobile in the first 14 seconds of visiting your site.
However, a lesser known fact is that while users do scroll, only 20% of attention is concentrated below the fold.
The key takeaway: Placing content above the fold is still important for capturing the attention of mobile users.
Be concise
People using their phones to browse the internet are distracted and have short, very short attention spans.
They don't have the time or inclination to scroll through reams of information which is poorly laid out, to find the nugget of information they require.
Make sure that your content is to short, to-the-point, and immediately gets straight to the point.
Make it easy-to-read
Tying in to the point above, it's important to make sure your content can be easily skim read. As well as cutting superfluous text, make sure that your formatting helps readers to quickly scan the page.
Best practices include:
Shorten sentences and paragraphs as much as possible. Users struggle to read large chunks of text on small screens.
To keep users attention and focus, use bullet points and lists to break up content sections.
Consider less sales-orientated CTAs which take into account mobile users behaviour and position in the funnel
Step #8: Implement Mobile UX Best Practices
Closely tied to optimisation of your content for mobile, is mobile design best practices. These tips will help you streamline your visitor's user experience, keeping them on your site longer and helping to boost your rankings.
Remove the nav bar on mobile view
On mobile screens, space is limited and you need to consider what every pixel is used for. You should remove your navigation bar to free up valuable real estate.
The most common replacement is the hamburger menu, which opens up a drawer when it's clicked.
The benefit is the nav bar is hidden until a user needs to navigate around the website, then it extends to a large, easy-to-use and clickable menu.
The important elements should be easy-to-reach
Despite the fact that mobile screens are getting bigger, studies have shown that 75% of people still use an individual thumb to click and scroll through websites.
Users tend to click in the center of the screen and clicks located towards the outer areas of a page, have been found to have lower touch accuracy.
This means you should consider where the important elements of your page are located. Primary elements should be placed in the centre of the page, while secondary items should slightly farther out.
Optimise and minimise file sizes
It's highly important to optimise the images on your website. They have a huge effect on website load time, which in turn, effects user experience and your ranking in the SERPs.
However, the situation is even more critical on mobile. Users are busy, distracted, and potentially have a poor mobile connection. If your page doesn't load quickly, you might well lose them.
Before you upload an image to your website, use a tool like TinyJPG to minimise the file size.
Optimise forms for mobile
Nobody likes to type on their mobile phones, so an easy way to lose a mobile visitor is by having long or complicated forms on your website.
Review all of the forms on your website and consider removing as many form fields as humanly possible.
Also, consider splitting the forms in to multiple steps, with some form of progress bar reassuring the customer that they are nearly done.
Step #9: Conduct a Mobile Keyword Strategy
Did you know that the terms people search for can be different depending on the device they are using?
For instance, voice search is becoming increasingly common and users often employ different keywords or phrases when typing on mobile devices.
In order to reflect that, you need to perform keyword research for mobile devices.
First, identify which keywords are used on mobile devices and then consider the user's intent. Finally, use your research to create content which suits this user type and (very important!) make sure it is optimised for mobile.
Use SEMRush, Ahrefs, or another keyword research tool to find what search terms users are inputting on mobiles and tablets.
In SEMRush, for example, you can enter your keyword into the search bar and hit 'Start Now'. By default, the results you will see are for all searches on desktop, but you can easily toggle to mobile here:
The results will be different for both desktop and mobile. The mobile searches will be shorter, related to location and potentially have the odd typo.
If you scroll down, you'll find Phrase Match Keywords and Related Keywords. Notice the use of "near me".
The heavy use of "near me" in mobile searches presents a problem for SEO optimisation — it's impossible to rank for them because they depend on the user's specific location.
Your best bet to "rank" for these proximity related terms is to supercharge your local SEO.
This means setting up a Google My Business page with your address and business information, so when someone searches for a keyword in your niche, your Google listing ranks.
You could also consider creating location-specific landing pages on your website, designed to soak up search for your location and keywords e.g. "Best Hairdresser North London"
Step #10: Optimise Titles and Descriptions to Improve Mobile SEO
When you're optimising titles and meta descriptions for mobile search results, you need to remember that you've got less space to play with.
There isn't a strict guideline, but the ideal length for mobile page titles is between 58 and 60 characters, and approximately 115 characters for the mobile meta description.
Therefore, you need to be as concise as possible when creating titles and meta descriptions for mobile search. If you make them too long, your content will be truncated.
If you use WordPress, take advantage of Yoast's SEO snippet editor (for more information, read our guide to WordPress SEO), which allows you to switch between the desktop and mobile view so you can optimise the content to work for both.
Mobile SEO Checklist
Pour yourself a nice cup of tea (or a cold beer) if you've made it this far.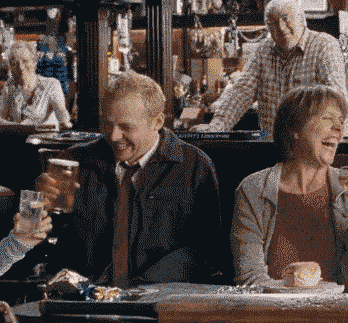 There's a lot to take in and, unfortunately, the ten steps in this articles are just one piece of the puzzle.
In order to fully optimise your site for mobile SEO, you need to conduct steps one to ten AND complete all the usual SEO steps you'd take to optimise a regular desktop website.
The good news is that if you follow the steps above, you will have built the foundations for a mobile site that can rank highly for your search terms in Google and provide a positive ROI on your SEO efforts.
Use this downloadable checklist to get started quickly with your mobile SEO.
⃞ Use Google Analytics to check how much mobile traffic you get and the breakdown of devices
⃞ Use Google Search Console to find out the clicks, impressions, CTR and position for your mobile traffic
⃞ Use Google Mobile Friendly Test to find out if your website is already mobile friendly
⃞ Check how Google is fetching your mobile site with Google Search Console
⃞ Check for crawl errors with Google Search Console
⃞ Use Google's mobile speed test to check how quickly your website loads on mobile and to identify any issues
⃞ If your site is not already responsive, update to a responsive theme or ask a developer to update the code
⃞ Check that your pop-ups are mobile friendly and not intrusive
⃞ Optimise your content for mobile (and desktop) users
⃞ Implement mobile design UX best practices
⃞ Conduct mobile keyword research
⃞ Optimise titles and descriptions to improve mobile SEO
Now It's Your Turn
Now we want to turn it over to you.
Which of the 10 mobile SEO strategies are you going to try first?
Are you going to make sure your website is mobile friendly?
Or perhaps you will optimise for mobile search terms?
Either way, let us know by leaving a comment below right now.
Get in touch If you need SEO Services to help with your mobile SEO.