Need some SEO support for your website?
Here's our guide to what an SEO expert is and the benefits of hiring an SEO specialist for your business.
You're looking at your monthly marketing reports only to find that your site visits have gone down overnight, your conversion rate has tanked and your website is nowhere to be found on Google.
Panic sets in. What do you do next?
This situation can be an all-too familiar one for businesses, even those with well-established websites. In this scenario, it may be time to call in the SEO specialists.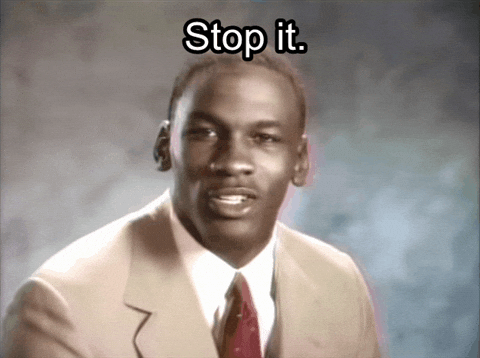 What is an SEO expert, and what are the benefits of hiring one for your business?
We're glad you asked.
A search engine optimisation (SEO) expert will work with you to help your website get as high as possible in the search engines. So whether you want to be seen on Bing, get noticed on Google or yelped about on Yahoo, your friendly neighbourhood SEO specialist will be there to help.
According to Backlinko, the top three search results in Google get 75% of all clicks. This means that being at the top of the search engine results will give your website a key advantage over your competitors.
An SEO specialist will have a wide range of knowledge and skills, including:
Overseeing your SEO strategy, creating a marketing plan that will help you achieve all your SEO goals
Carrying out extensive keyword research to determine the keywords you should target. This not only includes thinking about the search intent of your web visitors but looking at the keywords your competitors are using
Optimising the elements on your website (for example, headers, images and URLs) to boost SEO
Creating web content that is not only SEO-optimised, but is informative and easy to read
Carrying out outreach to get other websites to link back to you. This boosts trust in your website, increasing the odds of ranking highly in the search engines
Improving the technical elements on your website to enhance SEO. For example, page speed can play a large part in where your website ranks. If your page is too slow, people will stop visiting your website, resulting in poor SEO
What are the benefits of hiring an SEO expert?
Still not entirely convinced of the benefits of hiring someone to look after your SEO? Here are some of the reasons why hiring an SEO specialist is one of the best things you can do to boost your marketing efforts.
A SEO expert will think outside the box
As you can see from the list above, there are many different ways you can use SEO to improve your search engine rankings. An SEO expert will use their skillset to your businesses' advantage.
For example, your SEO specialist can look for where other websites have mentioned your brand by name, but not provided a link to your website. By reaching out and asking them to link back to you, you can see a marked improvement in where you can be found in the search engines.
An SEO expert will be up to date with the latest technology
SEO algorithms change regularly. This means SEO practices that were acceptable a few years ago may now have no effect or even worse, get your website penalised (more on that later).
An SEO specialist will be aware of all the latest updates and how they can be applied to your website. This means you can always be sure you are getting the most up to date guidance.
As a recent example, Google changed its guidance on title tags in August, meaning it now may show an alternative title for your webpage if it thinks it's more relevant. An SEO expert will help you check your title tags and analyse the impact of any changes in search.
An SEO expert will keep you safe
While SEO can be a cost-effective strategy for your business, it can be risky if you're unsure what to do.
If you try and do it yourself or worse, hire a company that doesn't know what it's doing, you could see your pages drop down the rankings over time.
You may even find your site gets blocklisted, meaning prospective customers can't see your website while they are searching.
An SEO specialist will help your website rank for your keywords of choice, using approved 'white hat SEO' tactics.
Looking for a SEO expert? Let Bubblegum Search help
SEO can bring a wide range of benefits to your website. You get a boost to your organic traffic, get more high-quality leads and get to showcase your brand to new target audiences.
In fact, 67% of marketers rate SEO as 'good' or 'excellent' when it comes to return on investment. The only channel that rates higher (and only just) is email marketing.
If you want to hire an SEO expert to help your business grow, we'd love to see how we can help. Contact us today and see why we're the most trusted SEO company in the UK.